Travelling to India from Australia, Belgium, Canada – Plan Your Trip With Indian eVisa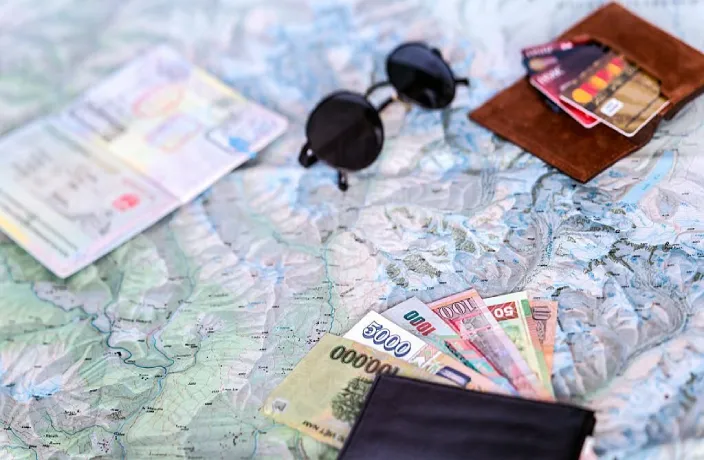 Travelers and explorers from all over the world are captivated by the exciting experience of exploring India. It offers a singular experience, whether you are drawn to its lively subcontinent, its rich cultural legacy, its breathtaking natural beauty, or its traditional customs. India eVisa has made it simpler than ever for nationals of Australia, Belgium, and Canada to get travel permission, enabling them to set out on a fantastic adventure.
This blog will provide all the information you need to plan your trip to India with an eVisa and comprehend the requirements for eligibility and the online application process. Whether your goal is business travel, spiritual enlightenment, a tour of an old temple, or a taste of Indian cuisine, we will assist you every step. 
Planning your expedition with Indian eVisa
Here's how to arrange your travel with an Indian eVisa, step-by-step:
Check Eligibility
Make sure your citizenship status qualifies you for an Indian eVisa. Citizens of Canada, Belgium, and Australia could apply for an eVisa. However, the eligibility requirements might change, so please check our website for the most recent details.
Choose the appropriate eVisa type
India offers numerous eVisa choices, such as Business, Conference, Medical, and Tourist eVisas. It is advised to choose the option that best fits the reason for the visit.
Apply online
To start the online application procedure, visit our website. Complete the application form with accurate details. The pieces of information that are required about your travel planning, passport, and personal details will be requested from you.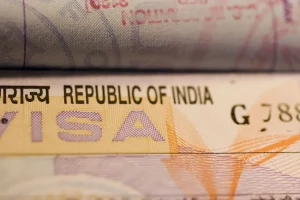 Upload your required documents.
Prepare to upload a scanned copy of the passport information page and a recent passport-sized photo with a blank background. Verify that the documents are formatted and sized correctly.
Pay the Application Fee
Applicants must pay an application fee to submit an eVisa application. This price can be paid online using several payment options based on the kind and duration of the visa.
Submit Your Application
Please verify your information to make sure it is correct and comprehensive. When you're satisfied, send in your application. You will receive an Application ID, so please remember that.
Receive the Visa
After we process your application, we'll email you with an e-visa. Printing it out and keeping it close to hand when driving is highly recommended.
Entry into India with eVisa
You must go through an immigration check once you arrive in India. The immigration officer will get both your passport and your eVisa. Verify that the details on your visa check with the purpose and planning of your trip.
Compliance with Visa Terms
Verify if your eVisa meets the terms and conditions. Depending on the type of eVisa you have, there can be conditions and limitations related to your visit to India.
Enjoy Your Trip
India is a beautiful country with a wide variety of cultures and activities. See all the incredible locations you may visit, including historical landmarks, cultural centers, mouthwatering cuisine, and much more. Make sure you take advantage of everything that India has to offer and enjoy the most out of your vacation! 
Is Indian eVisa free?
Recognizing that the Indian eVisa isn't free. Depending on the type of visa you require and the length of your planned stay, there will be a charge associated with your eVisa application. The order must be paid online. Therefore, please review our website visa fee for your program, which may change sometimes.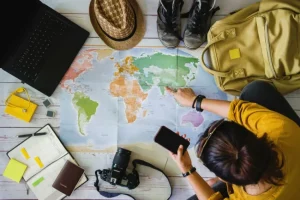 Is Indian eVisa enough for countries like Australia, Belgium, and Canada?
An Indian eVisa can encourage entry into another country if you have travel plans, but it cannot replace a visa. You will still need to obtain the appropriate visa or travel permission for the other countries and fulfill their visa requirements. The eVisa is only valid for entry; it does not grant you travel to other nations. 
What is the difference between an eVisa and a visa from India?
There are two types of visas available for travel to India are an eVisa and visa. The application and issuance processes are the primary distinctions between the two. Since an eVisa is typically processed online, obtaining one is quicker and simpler. No need to worry about a document application because it's connected to your passport. On the other hand, visas need an actual sticker or stamp and take longer to process. It all depends on your country of origin, the purpose of your trip, and how long you plan to stay in India.
How long is the Indian Visa from Belgium valid for countries?
The validity period of an Indian eVisa varies based on the kind and category of visa. Business and tourist visas were often provided for a year from the date of issuance, permitting repeated entries. Each travel to India may be limited; certain visas may be valid for up to one month, one or five years, while others may have shorter expiration dates. Before your trip, you must study the most recent Indian Visa from Belgium conditions and regulations on our website.
How long does Indian eVisa for Canada online take?
Depending on the kind of visa, the candidate's nationality, and other factors, processing an e-visa for India might take various times. eVisa for India online may typically be taken within 5-6 business days. It is recommended that applicants apply for an eVisa at least in advance before their departure date to prevent any unexpected delays. Please check our website to view the most recent processing times and Indian eVisa for Canada pages. 
Does Indian eVisa for Australia allow multiple entry?
An Indian eVisa may be used for more than one entry during its validity term. However, the specific guidelines—including the number of entries that are allowed, may vary based on the eVisa's type and the applicant's nationality. To make sure that the entrance requirements that apply to your specific eVisa are correct, you must study the most recent rules and terms that are available on our website. And also check out the condition apply on Indian eVisa for Australia.
What is the new rule eVisa for India?
Following the revision, the one-month limit on the India eVisa has been increased to 6 months per entry. Furthermore, the medical visa has been improved to Triple Entry, while the business and tourist visas have been updated to Multiple Entry.
In conclusion, tourists from all over the world are drawn to India since it is a captivating and varied travel destination. Citizens of Australia, Belgium, and Canada can go on an incredible journey filled with breathtaking scenery, remarkable cultural encounters, and lasting memories with an India eVisa.
By following the instructions in this blog, you will have an uneventful vacation in India. You may discover India's historical treasures, savor its cuisine, and take in its colorful customs with the ease of the eVisa system. We ensure that your trip to India can be life-changing and enriching if you plan and obtain the necessary visa. The eVisa simplifies the procedure, so you can concentrate on seeing and taking advantage of all that India has to offer. You'll return home with priceless memories that you will remember for years to come. Remember to visit our website in your country for the most recent information on visa requirements and laws.