Suppose you hold an Australian passport and want to visit India for tourism or to meet family and friends. In that case, you will need to apply for an Indian eVisa before planning your trip. Getting an Australian visitor visa from India with the right information and resources, with a straightforward and stress-free process for an Indian visa online. On this page, we will provide you with all the information you need to understand the application process, the required documents, the visa fees, the processing times, and important information about the validity of the Visa and its restrictions. If you are planning to travel to India but don't know where to start or what the visa requirements are for Australian citizens, don't worry! Read more for information to know about Indian Visas for Australian Citizens.
Visa For Australian citizens
Before departing on a flight to India, Australian citizens must obtain a visa. Without any type of visa, they are unable to enter the country.
There are a variety of visa types available for Australians. Their passports may be valid enough to apply for any one of these, depending on the reason for their visit. The most important factor to consider when applying for a visa is the purpose of the visit.The following visa types are available to Australians:
Tourist Visa:
If you're traveling to India for peace or a casual visit to see close friends and family, you'll be presented with an Indian eVisa. From the day of your initial arrival, the validity would be for 60 days, 1 or 5 years.
Business Visa:
You will receive this Indian eVisa if you are traveling there on business. The eTA with multiple entries validity period is 180 days from the date it was granted.
Conference Visa:
An electronic visa will be issued if you want to attend a business- conference in India. There is just one entry and a 30-day validity period.
Medical Visa:
If you're traveling to India for medical care, including treatment, using Indian systems of medicine, you'll be issued a eVisa. It has a 60-day validity period and allows for triple entries.
Documents Requirement For Australian Citizen
A valid passport (front/back page)
Passport size photo
Letter of recommendation (business visa only)
Sufficient funds
Valid email id
Photo Requirements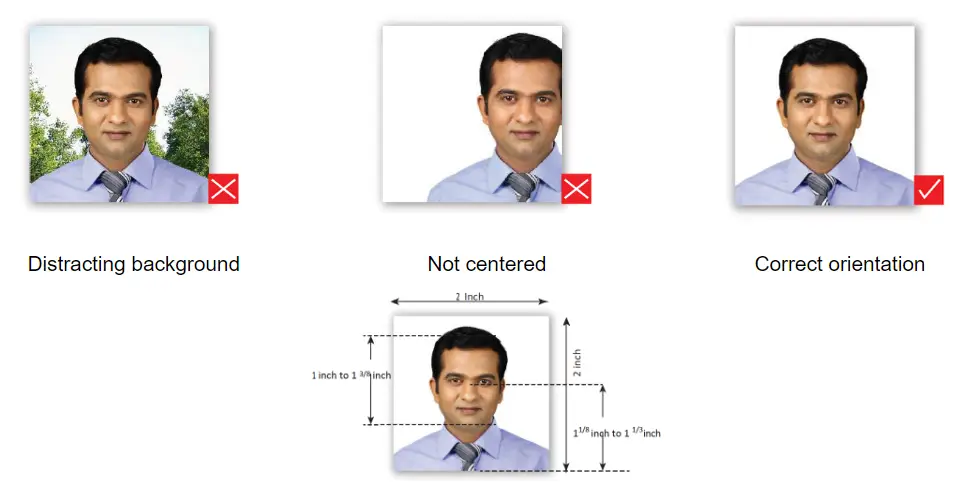 Format JPEG, PNG etc.
Size Mini.10 KB; Max.10 MB
The minimum dimensions are around 350 pixels in width and height.
The candidate must supply a current front-facing photo with a white background.
To utilize the passport image as your most recent photo, do not crop it. Upload a clear front-facing photo with a white or light background.
If the uploaded photo is not clear and meets the requirements, the application may be refused.
Apply Process
Firstly, please browse our website page.
Click on the "Apply now" button on the right side of the home page
Then, fill in the personal details on the form
Submit all valid, proper documents
Then click the submit option
Done with payment on credit/debit card
Wait for approval for Visa
Visa processing time
Your application for an India eVisa may be processed in up to 48-72 hours. The India eVisa application will send you a notification or the email address you provided when you applied. You won't need to worry; instead, you can focus on your journey after receiving your eVisa swiftly.
Validity of an eVisa
The eVisa has a different validity period according to the Visa from the date on which you arrive in India. The eVisa must be stamped on the passport between the date of issue and the expiration date of the eTA for Australia.
Tourist eVisa: 60 days; 1 or 5 years
Business eVisa: 180 days
Medical eVisa: 60 days
Frequently asked questions
Undoubtedly, Canadian nationals require visas. To enter India, you must have the document.
Yes, everyone who wants to travel to India has to get a Visa in order to get permission to travel to India.
It entirely depends on which types of visas you're applying. But for the information, you can visit the visa for Indian eVisa fees for Canadian citizens page, where you will find all the data according to your visas, including business, tourism or medical visas.
No, you can't apply for an Indian visa on arrival if you hold an Australian passport.
Yes, Australian citizens can apply for an Indian visa online on our website page
In India, an entry visa differs from a tourist visa because of its planned use and conditions:
Entry visa: A form of visa known as an entry visa allows foreign citizens to come to India for several reasons, including starting a business, working, conducting research, and participating in non-tourism-related activities. It is meant for people who want to do things other than travel, like employment, school, or other pursuits.
Tourist visa: A tourist visa is required for those who want to visit or spend time in India. It limits the visa holder's capacity to participate in non-tourism-related or revenue-generating activities in India.