Top 10 Visit Places In India By Foreigners In 2024 | India Tourist Visa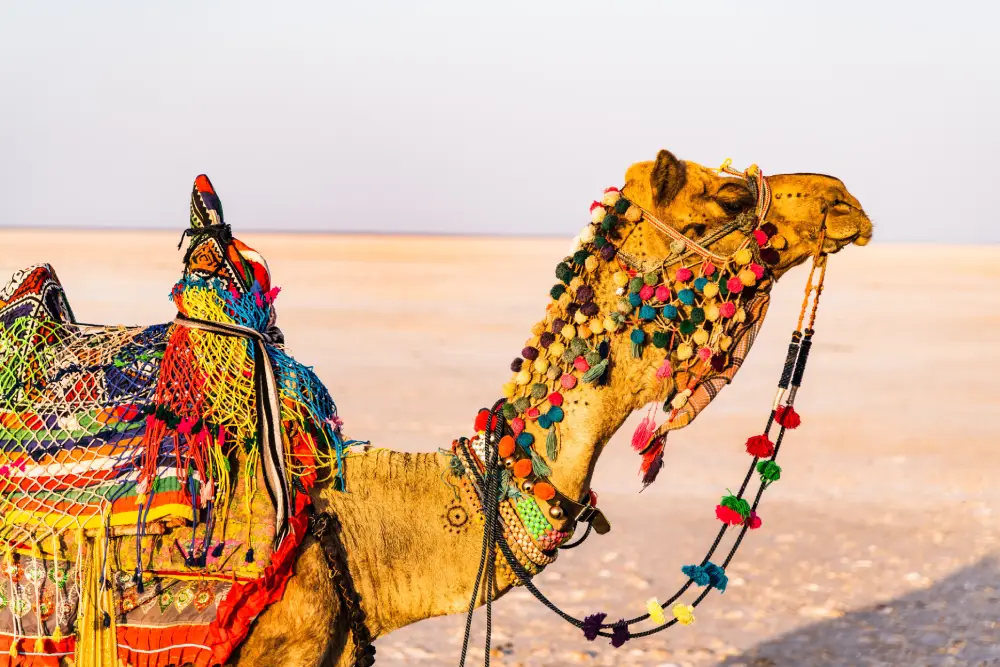 Before Visiting India You Need To Get India Tourist Visa: India eVisa
India is a culturally and geographically diverse country. There is a vast array of vacation spots for all kinds of tourists with so many diverse cities and states to discover. On the other hand, some tourist spots are well-liked, and some visitors might even go there more than once. Nonetheless, these tourist spots frequently offer a timeless experience and have a certain appeal of their own. This blog will cover the top ten travel spots in India that live up to the hype. Also, India visa online has a well-planned India tourist visa to help you make your next dream vacation a reality while looking for the top places to visit in India in 2024.
Here is the following list of the Top 10 Visited Places In India
Goa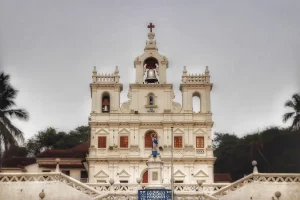 Goa is one of India's top vacation spots because it has some of the world's most stunning beaches, a laid-back culture, hippie-inspired attitudes, and exciting parties. All year long, the Union territory is a well-liked vacation spot, but it's especially busy in the winter when the temperature drops and the town comes alive with Christmas and New Year's festivities.
Though Goa is regarded as one of India's Top 5 tourist attractions, seasoned travellers visit the island year-round. Goa's off-season is a great option if you're searching for a peaceful and reasonably priced vacation because the sun is shining, the beaches are less crowded, and there are fewer people at flea markets and other tourist attractions.
Agra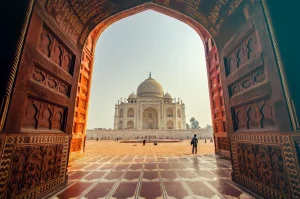 Uttar Pradesh is home to the well-known and historically significant city of Agra. One of the seven wonders of the world, it is located along the Yamuna River's banks. Known for its Mughal architecture, which is evident in the numerous architectural wonders of the city, it is one of the most popular tourist sites in India. The attraction of Agra's monuments, distinctive food and shopping options, and overall beauty are guaranteed to enthral visitors.
Rajasthan
The state of Rajasthan is abundant in food, animals, architecture, and history. It's situated in India's northwest region. The state offers a striking blend of both man-made buildings and natural wonders. Rajasthan has a lot to offer travellers, including magnificent palaces, fortresses, temples, lakes, deserts, and an abundance of animals. During a road journey in Rajasthan, you will pass through numerous charming small villages that highlight the rich cultural legacy of the Rajasthani people. Rajasthan is one of the top travel locations in India and is worth returning to.
Delhi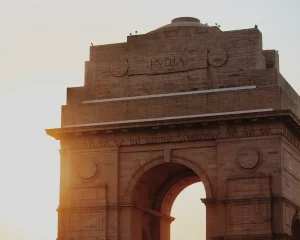 One of India's most recognisable and popular tourist sites is New Delhi. There are so many things to do in the state of Delhi that a single or double trip to the nation's capital is insufficient. Mughal monuments, temples, historical sites, performance spaces, colourful bazaars, retail centres, planetariums, museums, restaurants, and other notable locations may all be found in the city. New Delhi has something for everyone. The busiest and oldest market in India is located in Chandni Chowk. Numerous political locations, including Rashtrapati Bhawan, the Indian Parliament, and India Gate, are also located in the city.
Manali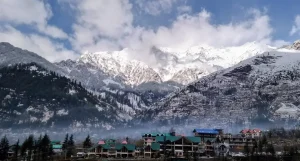 Manali is a popular tourist destination in Himachal Pradesh's Kullu Valley, is known for its peace and natural beauty. Travellers from all over the nation visit the hill station, which makes it one of the most well-known holiday spots in India, particularly in the summer when the intense heat causes towns to collapse. The hill station's attractiveness is enhanced by snow-capped mountains, thick forests, riverine valleys, and glistening streams, making it one of India's most well-liked vacation spots. Manali's stunning display of the fusion of modernity and rich cultural legacy is another endearing feature. In addition to taking in the beauty of the surroundings and relaxing, this place offers exciting adventure activities that will make your vacation unforgettable.
Varanasi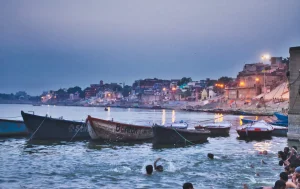 Situated in Uttar Pradesh, India, on the banks of the Ganges River, Varanasi, sometimes referred to as Banaras, is a sacred city. It is seen by many as one of India's holiest locations and is the site of some of the nation's most well-known temples and ghats. One of the oldest cities in the world, Varanasi is a well-liked vacation spot for both tourists and pilgrims. It is also the birthplace of Lord Shiva and the goddess Parvati, and taking a dip in the Ganges is thought to have the ability to purify one's soul. The city is well known for its handicrafts, sarees, museums, and traditional Banarasi food.
Kolkata
It is well-known as the "City of Joy" and is a popular vacation spot for travellers from all across the nation. Entertaining tourists of all stripes, from foodies to shopaholics to nightlife enthusiasts, the city offers an enthralling blend of arts, culture, fashion, and literature. This dynamic city is a blend of modernism and old-world charm. The city provides all you need for a fantastic trip, from modern science museums, enormous retail malls, and fine dining restaurants to historical sites, temples, and tram lines.
Amritsar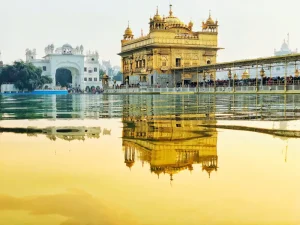 Amritsar is one of the most popular tourist destinations in the state of Punjab, and is rich in spirituality and history. It is the location of the well-known Golden Temple, also known as Sri Harmandir Sahib, which is visited by devoted Sikhs and travellers from all over the world. With locations like Jallianwala Bagh and Wagah Border, which are regarded as two of India's most famous sites, the city also tickles your patriotic side. Because of Amritsar's allure, visitors return time and time to pay their respects at the Golden Temple and take in the captivating Wagah-Attari Border ritual, which takes place at the border between India and Pakistan.
Sikkim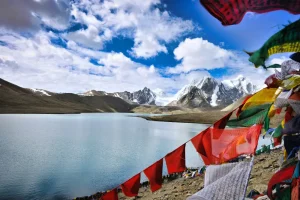 Sikkim is situated in the northeastern region of India, and is renowned for its stunning scenery and tranquil atmosphere, making it a highly sought-after holiday destination. Although the concept of a holiday to the state of Sikkim may sound commonplace, it is a popular destination for nature lovers and those seeking a sense of serenity. The hill station is home to a variety of features, ranging from snow-covered mountains and lush green meadows to dense forests and exotic flora. In addition to the natural beauty of the area, the town is also home to several religious sites, such as monasteries and shrines, which make it a significant religious site for Hindus and Buddhas.
Shimla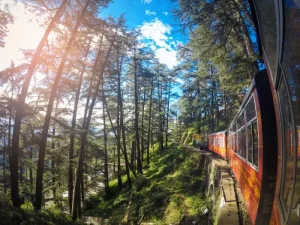 Located at 2,276 metres above sea level in the Himalayan foothills, Shimla has long been a well-liked honeymoon destination for families and couples. During the summer, the city serves as a hill station for British India and offers a distinctive blend of traditional charm and imperial architecture. The serene lakes, verdant valleys, and snow-capped mountains will enthral nature enthusiasts. The Kalka – Shimla train line, which offers stunning views of the hills and other villages, is also located in the city. In addition to sampling regional food in the city's quaint cafes, restaurants, and lodgings, tourists can engage in a range of daring activities. 
Rishikesh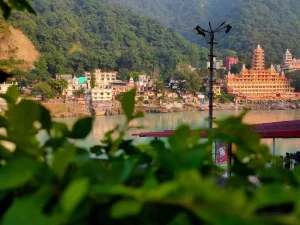 Located on the banks of the sacred Ganges River and in the foothills of the Himalayas, Rishikesh draws a large number of travellers looking for exciting outdoor pursuits, yoga retreats, and spiritual peace. If you want to experience Ayurvedic wellness and yoga therapies, this is one of the greatest places to go in India. If you require an India visitor visa, you can make your booking online on our website page.
At the conclusion of our research into the top 10 destinations visited by foreign tourists in India in 2023–24, it is clear that India's rich cultural heritage and diverse landscapes remain a captivating draw for travelers from all over the world. From the majestic Taj Mahal, to the tranquil Varanasi and the vibrant Mumbai, each of these destinations offers a unique blend of history, religion, and contemporary culture. India's enduring appeal is not only due to its UNESCO World Heritage sites but also to its people's warm hospitality and the combination of tradition and innovation. In the future, as the tourism industry continues to evolve, these destinations will serve as ambassadors for India, highlighting its diverse beauty and providing a deeper appreciation for its heritage. In the years to come, India must strike a balance between preserving its cultural heritage and promoting sustainable tourism practices to ensure that future generations will also be able to experience the wonders of this remarkable country.