Indian Visa for UK Citizens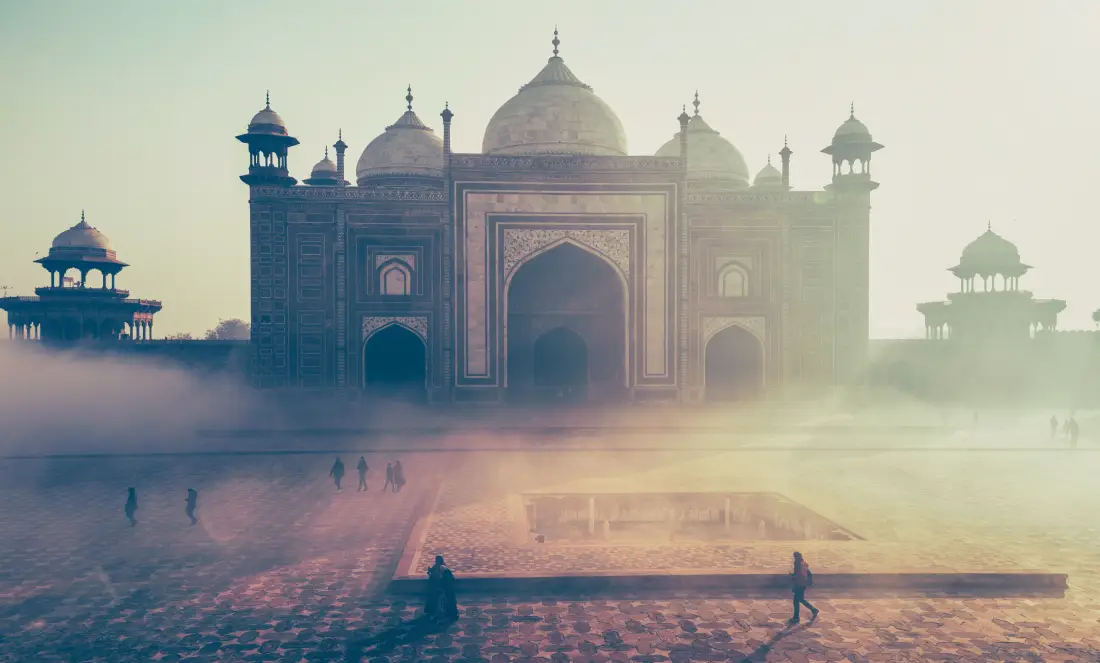 India is one of the most preferred tourist destinations in the world and also home to the Taj Mahal, one of the world's seven wonders, and attracts approx. 70,000 visitors a day. Thousands of people from the UK come to the country to visit and experience its vibrant culture. Here is a straightforward process to get Indian Visa for UK citizens. To visit India and cherish your memories, you must apply for an Indian visa from the UK.
Application Process
We want the application process to be simple. Complete your online application for an Indian e-visa by following these three simple steps:
Please fill out the online form on our website to get started. Choose the type of Visa you wish to apply for and provide basic information about yourself.

After filling out the form, check your data to ensure it is accurate. Then decide which processing method best suits your requirements.

Upload any necessary papers, including a passport photo and a photo scan of your passport, after paying the service charge with a credit or debit card.
Indian Visa for UK Citizens, is it a Requirement?
The government of India introduced the system to apply for an eVisa. eVisa India is now offered to citizens of 166+ countries. The UK is among those eligible countries where people can travel to India with the help of a Visa. The advent of the eVisa service introduced by the Govt. of India has made the processing of visas easy, less time-consuming, hassle-free, and more accessible. The online process has proved to be a great help. Now you don't require to make an appointment or to visit the Indian embassy as all the application processing is now done online visa method. It has now very simple to fill out an online form, submit the required document, and pay online fees. It saves a lot of time and money.
It depends upon the traveling you plan to have; you have multiple options like a business visa, tourist visa, or medical Visa for India from the UK.
UK citizens must submit personal, professional, medical, and educational details along with their travel history (where to travel in India and where to stay) and return tickets to have an India visa.
To start the online application process, you should know the Indian visa requirements for British citizens. It mainly consists of several types of documents. 
Documents Required to Get Indian Visa for UK Citizens
Only some documents are required to submit when applying for a visa from the UK to India. These are –
Duly filled visa application form

A copy of the passport in a PDF format. The validity of a passport must be for a minimum of 6 months.

A colored passport-sized photo with white background. The dimension of the image must be between 350 x 350 pixels and 1,000 x 1,000 pixels and in JPEG format.

You must ensure that the above-given guidelines are met for the listed documents along with the specifications mentioned; otherwise, there is a chance that your application for an India visa will be rejected or delayed.

The requirements for Visa or UK citizens are valid for 18 days. If you want to apply for a visa, you will have access to online payment options, be it a credit card, debit card, PayPal, etc.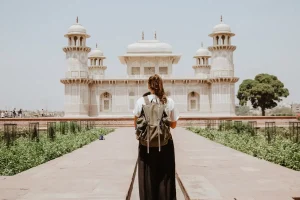 How Long Does It Take to Get a Visa for India from the UK?
The Indian eVisa for the UK people takes a processing time of 2-3 business days. However, it is highly recommended that people apply for Visa 4-5 days before their flight to India. It is safe to avoid any last-minute hassle. People can also apply well in advance for the same (up to 4 months, i.e., 120 days). With this swift application and approval facility, one can easily plan their trip to India 2 weeks in advance and have an adequate number of days to apply for an eVisa and get everything booked hassle freely. It will make a trip from the UK to India a trouble-free holiday. One thing to be noted is that a UK citizen can visit India twice in a calendar year, and not more than that.
How to easily apply for an Indian visa from the UK
People from the UK don't need to go through the trouble of going to an embassy and applying for an Indian Visa. The online option is the most suitable, saving extra time and money.
By filling out a simple application online, submitting the required documents, and paying the fee, one will have their Visa in their email inbox in a few days. Voila!
All an applicant needs to do is take the printout of that document and take it to the airport when catching the flight. It is also highly recommended that the visitors have the eVisa with them at all times while roaming in India.
The process of online application is so easy. It hardly takes 30 minutes to fill out an application form, submit all the required documents, and pay the fees. Visa approval comes within 2-3 days.
Happy Journey!!