A Step-by-Step Guide to Applying for an India Visa for Malaysians
Our application procedure for an India tourist visa is created to make travel to famous sites like the Taj Mahal and discover each state's rich cultural heritage simple and stress-free. With our simple application procedure, you may immediately apply for your India visa and start your unforgettable tour across this fascinating nation. We can answer your questions if you need clarification or have numerous concerns. For more information about Indian tourist visas, keep reading. This Step-by-Step Guidelines will teach you how to apply for an India e-Tourist Visa. Find out where and how to apply and all the details regarding the India e-Visa service.
Travelling to India, you will find excitement, surprise and an enriching experience that allows Malaysians to explore its rich cultural heritage, diverse landscapes, and vibrant cities. However, before embarking on your Indian adventure, obtaining the necessary visa is essential. This article is a comprehensive guide to help Malaysians easily navigate the India visa application process: 
Understanding India Visa
Before diving into the application process, it's crucial to understand what an e-visa India is and why it's necessary. An India visa is an official document issued by the Indian government granting permission to foreign nationals to enter, stay, or transit through India for various purposes such as tourism, business, education, or medical treatment. 
Types of India Visas
evisaindians offers several visa types, each catering to specific purposes. Understanding the different visa categories is crucial in choosing the right one for your travel plans. Common types of Indian visas include tourist, business, student, medical, and employment visas.
Visa Requirements
To successfully apply for an Indian visa, Malaysians must fulfil specific requirements. These requirements typically include a passport with six months validity, a completed visa application form, recent passport-sized photographs, proof of travel itinerary, proof of accommodation, financial documents, and supporting documents based on the visa type.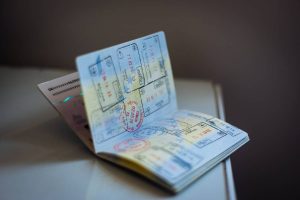 Step-by-Step Application
Applying for an Indian visa application form involves several steps. This section will guide you through the application process, ensuring a smooth and hassle-free experience. The steps include:
Step 1: Determine the Visa Type
Decide on the appropriate visa type based on your purpose of travel.
Step 2: Gather Required Documents
Collect all necessary documents as per the visa requirements.
Step 3: Complete the Visa Application Form
Fill out the visa application form with the correct information.
Step 4: Schedule an Appointment
Book an appointment at the nearest Indian embassy or consulate.
Step 5: Visit the Embassy/Consulate
Present your application, pay the visa fees, and provide biometric data if required.
Step 6: Track Your Application
Utilize the online tracking system to monitor the status of your visa application.
Step 7: Collect Your Passport
Once your visa is approved, you must make sure you collect your passport from the embassy/consulate.
How long does it take for a Malaysian application to get approved?
If we talk about normal circumstances with completing the online Indian Visa Application Form and adhering to the correct instructions can receive a decision on their Malaysia Visa if they provide any additional supporting documents, such as a scanned copy of their passport, a face photograph, or a visiting card for an Indian business visa or a letter from the hospital for a medical e-visa. However, under normal conditions, it could take up to 5-6 business days, depending on whether the information on the evisa application was accurate and whether there were any public holidays in India at the time or during the busy holiday season.
Documents Checklist
Having all the required documents in order ensures a smooth visa application process. Here are some pointers and checklists you should know about: 
necessary paperwork, 

including a passport, 

visa application form, 

photographs, 

travel itinerary, 

proof of accommodation, 

financial documents

additional documents based on the visa type.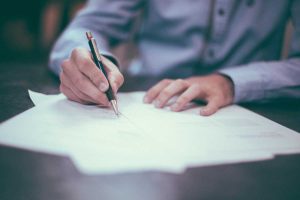 Visa Processing Time
The processing time for an India visa may vary depending on factors such as the visa type, volume of applications, and the embassy/consulate workload, and it generally takes 48-72 hours for your visa application. Planning your visa application well in advance is essential to avoid any last-minute delays.
Fee for visa
The visa fee shall be paid in local currency by the regular guidance provided by the MEA. The visa money is only refundable if the visa is cancelled. The actual visa money paid will not be refunded in the case of non-use of the visa during the validity period. For an easy process, you can click here evisaindians.com/visa-fees
Do you need more details?
Please feel free to contact us anytime by live chat or email if you have any questions regarding travelling to India for leisure, business, or medical reasons.