How To Get An e-Visa for India Online (Travel & Tourist)?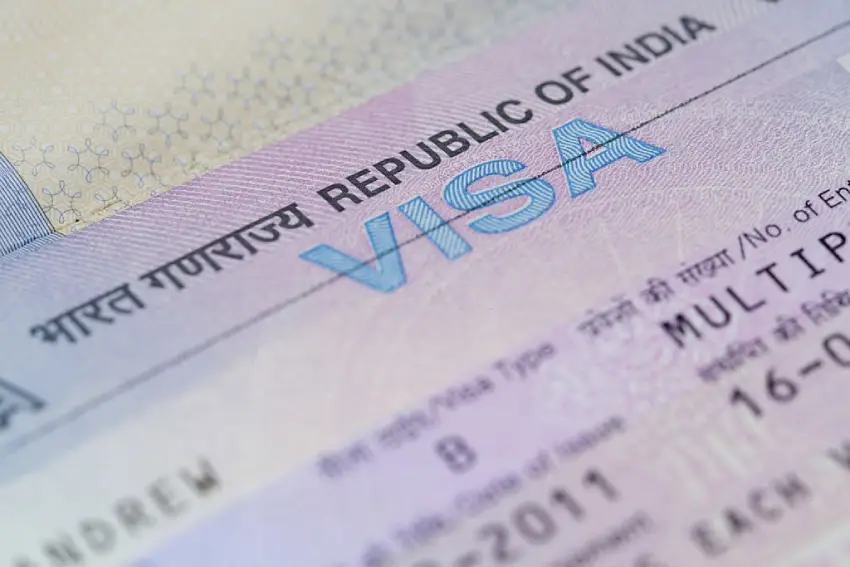 India has something to offer everyone, from the magnificence of the Taj Mahal to the busy streets of Delhi to the peace of Goa's beaches. India is the ideal location whether you're seeking a spiritual journey, a trip to a historic landmark, a gastronomic experience, or a relaxing vacation. India has many different cultures, stunning scenery, and long-standing customs. Its pulsating cities, serene temples, spectacular Himalayan views, and quiet backwaters promise an adventure unlike any other. The simplicity of electronic visas has made it simpler than ever to experience India's charms.
Here, we'll explain how to obtain an e-VISA for India, the electronic key that opens the door to this alluring nation. Let's begin this digital voyage together, learning everything you need about obtaining an e-VISA and preparing for a colorful, flavorful, and mysterious journey.
India eVisa
Short-term visitors to India who want to go sightseeing, visit friends or family, receive medical treatment, or engage in business-related activities can apply for an Indian e-Visa. Depending on the type of Visa, these are valid for 30 days, a year, or five years. The five different types of electronic visas—e-Tourists, E-Businesses, E-Medical, E-Medical Attendants, and E-Conference—are not convertible or extendable. Up to 120 days before the date of arrival, e-Visas can be applied for and paid for online; however, India visa online application must be received no later than four days before the date of arrival to be considered legitimate. The e-visas are acceptable for admission at 26 specified airports and five seaports nationwide, including Delhi, Mumbai, and Goa.
Required Documents
Applicant's Photo

Passport Scan

The last Page of the Passport
When should I apply for my India eVisa?
People who want to apply for an India tourist e-visa can do so up to 120 days before the day they plan to visit. Similarly, persons seeking to apply for an Indian Tourist eVisa for double-entry reasons may do so as early as 30 days before the planned departure date. Both eVisa applications must be submitted within a minimum of 4 days. Through the following routes, people can apply for an e-visa with numerous entries:
Business eVisa

Medical eVisa
(More details can be found in other blog.)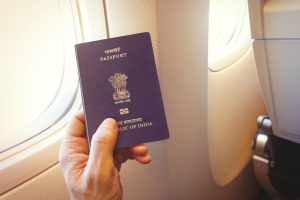 Is the eVisa available to everyone?
The eVISA is accessible to the United States and citizens of 160+ other countries, and the application fee is contingent upon the applicant's jurisdiction. For the current fee for the American citizen and other countries, please refer to the website's full list of country-specific fees. An additional bank transaction fee (2.5%) may also be applied to the website's eVisa. India website. Furthermore, the visa fee is not refundable if the application is rejected.
Here is how you can obtain an India tourist e-Visa.
Applying for evisa for India online is as simple as it gets. It only requires a few steps and takes about 10 minutes to finish.
Fill out our online form in its simplest form. You will be required to choose the type of Visa you wish to apply for and give some basic information about yourself.

Ensure the data you've provided is accurate, then select the processing method that most closely matches your requirements.

Use your credit or debit card to pay the service charge. Upload any relevant supporting documentation, including a passport photo and passport photo scan.
Once you've finished all three procedures, you may submit your application and relax while we take care of your Visa. Watch your eVisa appear in your mailbox within the selected time window.
How much does the India eVisa cost, and how long does it take?
Government fees are typically associated with Indian tourist eVisas. Our price already includes the government fee. You can pay it in full at once. The kind of Visa and the applicant's nationality determine the cost of the visa processing fee. The only charge you will have to pay if you are exempt from government fees is the processing fee for your Visa. A tourist visa for India typically takes 2 to 5 days to process. The processing period could, however, extend to several weeks in rare circumstances. Applying through us will result in a lot faster and easier process