How can I Travel India safely? Here are the latest guidelines for international travellers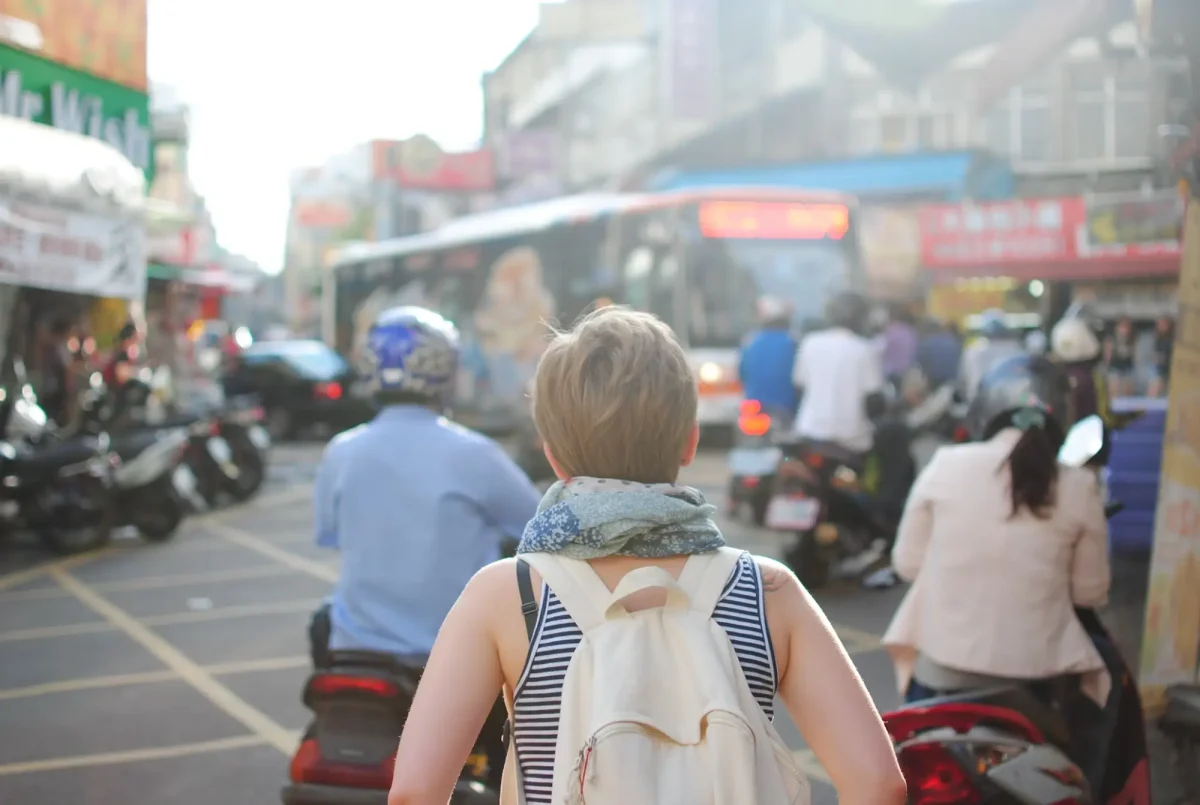 In terms of experience, spirituality, and geography, India is among the most diverse nations. The question, "Is it safe to travel to India today?" Yes, in response to your question. However, it's crucial to keep in mind that any traveller, especially one who is visiting a foreign nation, worries about their safety. However, India is generally safe, and your safety will depend on your destination, your activities, and route from point A to point B. You'll get a summary of India's current safety condition from this blog eVisa Indians will give you latest guideline about safety procedure. But you should be alert for robberies, fraud, and small-time theft. In the past, visitors to India have been impacted by more violent crimes, including assaults and terrorism.
Travel India safely and Get an India Tourist Visa 
Although India is generally regarded as a safe travel destination and many people have had a pleasant, incident-free stay there, it may be a difficult location at times. However, some parts of the nation are plagued by recurring challenges, so travellers should consider a few things to lower their chances of running into problems. When visiting India, pickpocketing—especially in crowded areas—touting and other fraudulent activities, along with small-time theft, are the most frequent issues that tourists face. Travellers shouldn't have any problems as long as they are watchful and conscious of their surroundings. Learn step by step how to get an India Tourist Visa by checking out some exciting blogs before visiting India.
Common issues that visitors to India run with are as follows:
Pickpockets and Petty Crime

India has a lot of crowds, which might contribute to the prevalence of pickpockets can also result from crowds. Furthermore, grabbing bags is another frequent event. Regardless of the situation, you must always keep a watch on your handbags or bags if you plan to depart India with them. Theft from hotel rooms is another possibility, and local police frequently show little concern for the needs of visitors. Thankfully, violent crimes against foreign visitors are uncommon in India.
Things you should do to stay safe:
Always keep an eye on bags and handbags.

Keep a long-strapped purse across your body.

Wear a rucksack with straps that can't be cut.

Purchase pickpocket-resistant apparel.

Dispensed among the precious

Purchase a travel-sized safe.
Scams
In India, scams are so prevalent that some sources suggest that travellers should be aware of the potential risks associated with travelling in the country. It is possible to fall victim to these scams in a variety of ways, including:
Scams use taxis to drive you somewhere other than where you want to go

charming frauds

Property frauds targeted against business tourists

Scams that ask for help sending money to relative

ATM fraud

Scams are also frequent in India's street marketplaces, particularly when purchasing valuables like jewels and a bunch more.
Things you should do to stay safe:
Hire reliable cars and drivers, or take use of hotel taxis; be cautious and "street-smart," and remember. 
Transportation
Navigating India can be a challenge, particularly when it comes to mass transit, taxi scams, and pedestrian travel. The combination of oppressive heat, traffic, and the risk of pickpocketing can make walking a challenge. Intercity travel, such as buses and trains, is almost always overcrowded and can be hazardous. Additionally, there is a tendency for drink-related incidents and robbery. Driving is a problem in many areas, as the country is basically on the left-hand side, similar to England, and the roads are not in good condition. The most effective methods of transportation in India are to fly and travel with an organized tour, where transportation is managed and handled by professionals.
Things you should do to stay safe:
Before you hop in a cab, make sure you know what the price is going to be. Use a taxi service that the hotel recommends. Be extra careful when crossing the street. Keep contact information for the hotel and the taxi service you want with you the whole time. Enjoy first-class train rides and stick to flights and guided tours.
Food Safety
The term "Delhi belly" is frequently used to describe this actual condition. In India, intestinal problems are not unusual. The ingestion of street food and water are the main contributors to this illness. Even in the best restaurants, people who are not used to the intense spice level of Indian food may get sick. As such, it's best to use caution when eating Indian street cuisine. But regardless of the kind of food ingested, stomach problems are not unusual. Even we also provide Medical Visa Online.
Things you should do to stay safe:
Drink mineral water from bottled.

Consume only freshly made street food that is served to you.

Keep an anti-diarrheal medicine on hand.

Take it easy on your first few days in the nation.
Weather and Natural Disasters
In India, one can encounter a diverse array of meteorological phenomena, from severe heat waves that melt asphalt to blizzards and earthquakes. Significant meteorological occurrences to be mindful of in India include strong earthquakes in the country's north, summer dust storms, and monsoon-season flooding. But wherever you go in India, be ready for high humidity levels that will make you perspire after only a short while of outdoor activities.
Things you should do to stay safe:
It is advised to exercise caution when travelling to tropical India during the monsoon season, as well as Kashmir during winter. To ensure optimal safety, it is recommended to pack lightweight clothing and a hat with a wide brim to protect from the sun. Additionally, it is advised to spend the first few days in India in a relaxed manner.
Terrorism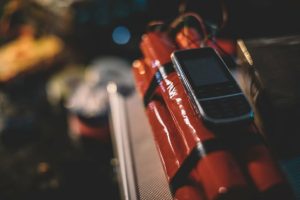 Travellers are recommended to avoid the Jammu and Kashmir region in northeast India because of the possibility of terrorism, civil unrest, and kidnapping. Since India is a melting pot of many political and religious groupings, terrorism—including acts of terrorism committed by Islamist extremist groups—is a persistent concern throughout the nation.
Things you should do to stay safe?
It is advised to avoid areas of rioting or large-scale demonstrations in urban areas, as well as any political statements regarding India.
Safety tips and guidelines for travellers in India
India is a stunning country with a ton of things to do and see. Whether you're into history, nature, or culture, India has something for everyone. But when you're visiting a new place, it is important to be aware of your belongings at all times and to take the necessary precautions when travelling. It is recommended to use a taxi or transport recommended by the hotel or tour leader and negotiate the price with the taxi driver before entering the vehicle. Additionally, it is important to avoid any areas that may be affected by political or civil unrest and to avoid travelling alone at night, especially for female travellers. Furthermore, it is beneficial to research the places you will be visiting to gain an understanding of the local cultures and customs, as India is a diverse country and each place can be very different from the last. Lastly, it is essential to stick to the dress code and to dress conservatively, covering one's head with a headscarf if necessary. Visiting India can be a dangerous experience, so here are some tips to stay safe:
Before your journey, keep track of any cautions or warnings regarding travel. This will make it possible for the embassy to get in touch with you in case of an emergency and offer support.

Avoid travelling by yourself, particularly at night. Remain in crowded, well-lit locations and take advantage of reliable transit options.

Keep an eye out for con artists and pickpockets, and be mindful of your surroundings. Keep valuables and big sums of cash out of your pockets, and store critical documents (such as your passport) in a safe place.

Observe local laws and customs. Wear modest clothing and be aware of public shows of affection. Make sure you learn about any customs or practices from the host culture before you go.

When visiting some locations, especially those with a history of political or social turmoil, use caution. 
Is India safe to travel to 2024?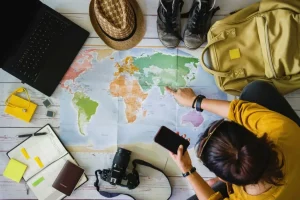 India is generally a safe destination, but like with any other location, it's crucial to be informed, take precautions, and be aware of any potential threats. Pay attention to any travel advisories, make sure you're following all laws and regulations, and take necessary safety and health precautions. In this manner, you can guarantee a fun and safe trip to India.
Which place is safe to travel in India now?
A few locations in India, including Kerala, Himachal Pradesh, and Rajasthan, were deemed safe for travel. Uttarakhand and Goa are also well-liked travel destinations. Although the majority of these locations offer excellent tourist information, security, and low crime rates, it's still a good idea to check the most recent travel advisories and local news before making vacation plans. 
Is India a safe country for females?
In general, women can travel safely in India. However, with any other nation, there are certain things you should be aware of to ensure your safety. A few simple safety precautions, like as avoiding the dark, lodging in populated locations, and dressing modestly, will help make your trip to India a little safer. Also, it's a good idea to know what's deemed safe in India and to ask locals for guidance if you want to ensure your safety.
What do I need to do before going to India?
Make sure you have a valid passport, the appropriate India visa online, and the necessary vaccinations before you travel to India. Additionally, confirm your destination, learn about the customs and manners of the locals, pack appropriately for the weather, and consider purchasing travel insurance.