Different Honeymoon Destinations in India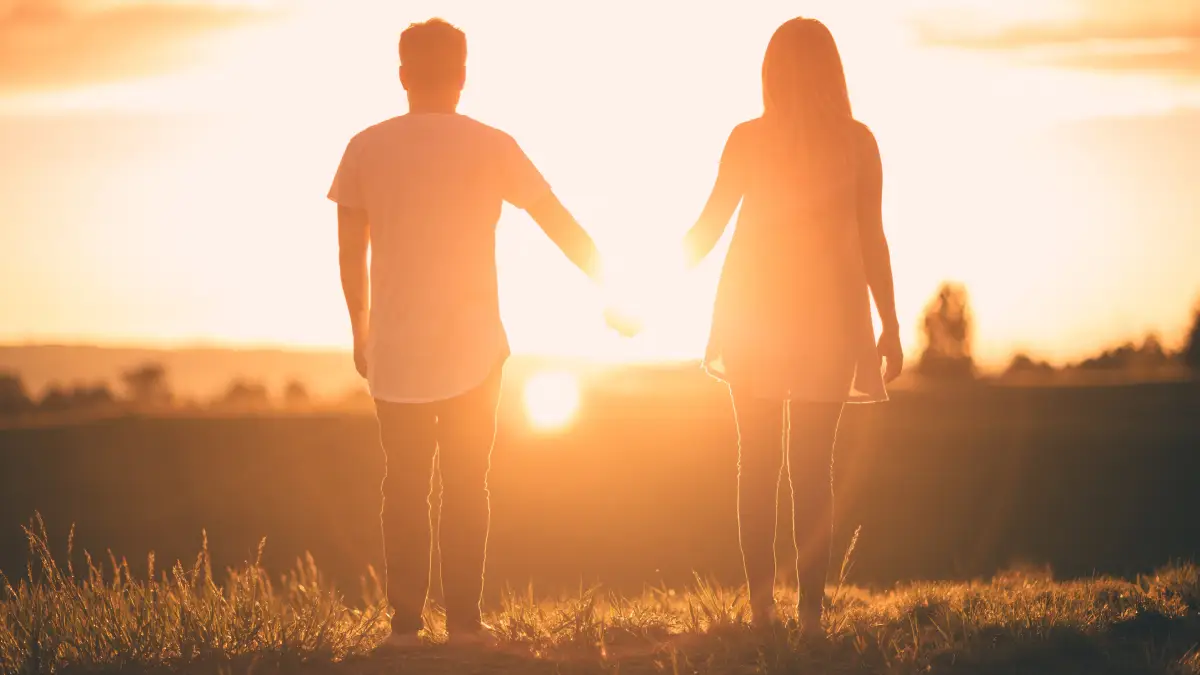 A honeymoon is a beautiful event, and it has a history. These are classified as magical moments, bringing glory and new life to the individual. It becomes essential to celebrate the event in some of the elegant and pristine global spots, primarily where nature has bestowed its special favor. If you choose the destination of India for honeymoon purposes, you carry multiple benefits. The essential points associated with some of the beautiful destinations for honeymoon in India are beauty associated with the cultural heritage of great value. India possesses everything from beautiful gardens and dense forests to roaring waterfalls, thus making it one of the most sought-after honeymoon destinations in the world.
You find beauty everywhere, from Kashmir to Kanyakumari and Maharashtra to West Bengal. It can be the beach beauty, the stately and monumental beauty, the backwater beauty, the snow-clad mountain beauty, and much more. You must realize the fact that you are fortunate enough that you have the opportunity to see some of the beautiful honeymoon places in India, be it Kashmir or Shimla in the north, Khajuraho in the center, Lonavala, Jehu, Darjeeling in the west and east, the Goa beaches and of course, you cannot miss the lake view of the majestic Kodaikanal. The incredible viewpoints in India are something you cannot miss, and this nation provides you with certain extraordinary spots that may come in your dreams in the later years, and you will love to visit them again and again.
You cannot deny that a honeymoon with your partner is a precious time, and it is also called the time of freedom, total lovemaking, and romance. You cannot deny that the place has an impact and is responsible for igniting the romance. Why not go for the beautiful spa and Ayurveda on the beaches of Goa and Kerala? It is a lovely time to destress yourself and rejuvenate your soul. All these things are mentioned if you want to take the excellent honeymoon package in India. You can have a relaxed experience on some of the secluded beaches with your soul mate. Some beaches or hidden spots of extreme relevance, like meadows and valleys, will tempt you to make love in the open under the sky, and it will be a honeymoon with a difference. It can be done in secluded areas but generally not on the beaches like Donapala, Kovalam, and Juhu, busy hill stations like Shimla, Darjeeling, and Dalhousie, etc.
To make the honeymoon an experience and a one-time event in your life, perfect planning for the event is a must. It would help if you listed whether you want to celebrate your honeymoon in one or more places in India. For that, you must list honeymoon destinations in India, be it the splendid forts and palaces like Lake Palace and Mehrangarh Fort of Rajasthan, the houseboat of Dal Lake, or the Nilgiri peaks of south India. Planning is important.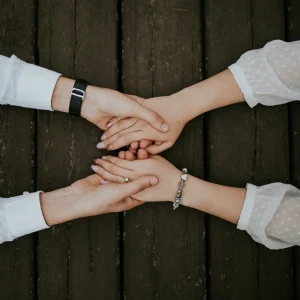 5 Most Romantic Destinations for Honeymoon in India
Have you spent many nights waking up to prepare for your wedding and every little thing related to it like clothes, guest list, photographer, etc. (and still you think the list never ends!)? Your honeymoon plans get left behind in this rush and the joy of starting a new life. At such a time, you would like a wedding planner to come before you and book the best honeymoon place and hotel for you. After all, this moment of your life must be perfect too!
So, smile and read on! We have searched India and selected the 5 best destinations to spend your honeymoon love moments. Choose any one of these places and create memories that will be memorable for a lifetime.
Goa:
Goa needs no introduction. A trendy destination among honeymoon couples, Goa has everything for you that won't let you get out of the honeymoon mood. In Goa, you will find some Quiet beaches, sumptuous Portuguese architecture, upbeat feni, unstoppable nightlife, and deliciously spicy vindaloo. It is your Goa – the blue sea in front and the sun shining behind it. There is so much to do in Goa that will make you fall in love again and again, and never let the zeal of your marriage dwindle.
Romantic things you can do:
Immerse yourself in spectacular sunset views with your sweetheart at Chapora Fort.

Walk hand in hand with a beer in the white sand and relax inside the shacks.

Some of the best clubs in Goa, like LPK. (Love Passion Karma), spend the whole night dancing at Mambo's or Tito's

Take some time to relax and remove the fatigue of wedding functions through massage.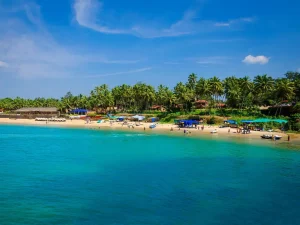 Andaman (Neil Island):
Andaman should top the list of your favorite honeymoon destinations, as you will not find a paradise-like beach anywhere else. The sun rays touching the beach, the glimpse of history, and the world-class water sports make Andaman a perfect destination for a honeymoon. Every couple finds an excellent place to stay in Andaman to cherish memorable moments.
Romantic things you can do:
Have a candlelit dinner on the beach, under the stars in the open sky (what is more romantic than that!)

The clean water of Andaman is every diver's dream. Explore the vast marine life by going together.

Take advantage of spectacular sunsets, especially from Sunset Point on the west side of the beach.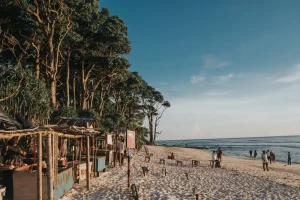 Kerala (Munnar)
Hills and lakes, coffee plantations and houseboats, spas and spice – Kerala have it all! Get lost in the fresh air or relax in one of the cottages, strolling along with the lush green tea gardens. The charm of Kerala will draw you here repeatedly because your mind will never be filled with the backwaters and greenery here.
Romantic things you can do:
a great spa session

If you stay in Alleppey or Kumarakom, do take a houseboat ride. Enjoy the view of the backwaters surrounded by pine trees with champagne.

Hire a car/bike and enjoy the drive up the hills of Wayanad.

Enjoy the setting sun on the distant horizon while sitting on the edge of a Chinese catamaran.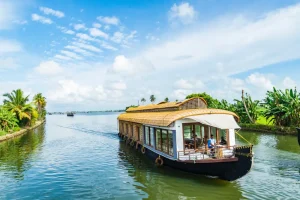 Kashmir (Gulmarg)
A view that would make Switzerland shy away, making Kashmir a perfect destination for a honeymoon. Sit in front of the fire or heater in your room, enjoy the cool weather and natural white snow, and watch the beautiful views out the window. Take time to savor local food with your loved one, enjoy the views of the snow-capped mountains, flower-filled valleys, and the magnificent Dal Lake, and understand for yourself why there is no comparison to the beauty of Kashmir in the whole world.
Romantic things you can do:
Take a gondola tour together. Viewing Gulmarg from 14,000 feet is a different experience.

Visit Gulmarg's Strawberry Valley and taste fresh strawberries.

In Srinagar, visit Dal Lake and relive the famous scene from the movie Kashmir Ki Kali in which Shammi Kapoor romances Sharmila Tagore on a Shikara. It is when you can live the movie screen in real life.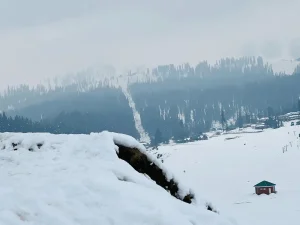 Rajasthan (Udaipur):
Is Udaipur as spectacular as it appears in the movies? The answer is – yes! Luxurious palaces, museums, and gleaming lakes make Udaipur one of the most romantic places in India. Walk the streets of Udaipur hand in hand with your beloved and feel the pride of Rajputs, and get immersed in the colors and culture of Udaipur. There is a lot to do in Udaipur – boating on the serene lake, and you can feel at peace while looking at the living picture of history and taking a memory related to a honeymoon you will never forget.
Romantic things you can do:
Choose any one of the luxurious palaces as a backdrop and do post-wedding photography.

Take a sunset boat cruise on Lake Pichola and enjoy the sparkling trails at sunset.

See Udaipur's sparkling sky from the city's countless rooftop restaurants.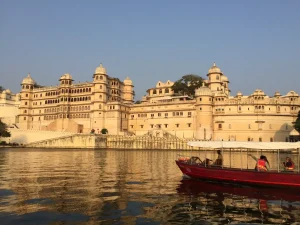 Here are the 5 best places in India where the fun of monsoon becomes double!
If India is like a new bride, then the monsoon is like a jewel for her, adding beauty to her beauty. Every city and every village is engrossed in greenery. In such a situation, if you go out for a co-family vacation, that holiday becomes even more memorable. Happy monsoons gift from us, and 5 unique places to celebrate your holiday.
Lonavala
If you live in Mumbai, then Lonavala is the best place to visit in a monsoon! The Sahyadri mountain ranges, green ghats, waterfalls, and pleasant climates become more attractive with the onset of monsoon. Plan a trip to this beautiful hilly area of ​​Mumbai to escape the hustle and bustle of the city.
How To Reach – Lonavala has its railway station, where many trains arrive daily from Pune and Mumbai. The nearest airport is in Pune, which is 60 km from there. It is far away, and if you are coming from Mumbai or Pune, you can also come by car; it is only a one and half hour drive from both cities.
Udaipur
Udaipur is considered one of the world's most romantic cities and rightly got the title of Venice of the East. It is a historically significant place as it has been the capital of Mewar for many centuries. The city's main attraction is the City Palace and Udaipur Lake Palace, which is situated in the middle of Pichola Lake. The best time to visit Udaipur would be during the monsoon season, as you get a respite from the scorching heat of Rajasthan.
How to reach – Udaipur has a railway station where trains from all over India come daily. Maharana Pratap Airport is also there in Udaipur, you can also come by plane, and if you are coming from anywhere in Rajasthan, you can also come by car; the roads are good.
Cherrapunji
Cherrapunji is the second rainiest place on earth. If you love rain, you must visit Cherrapunji during the monsoon, which is covered with vast landscapes and hills. The exciting monsoon trekking trip here is also quite famous. You can get honey from the unique orange flower here, and don't miss out on drinking Meghalaya tea, as it is pretty different from Assam or Darjeeling tea. Double Decker Tree Bridges Here is an experience that can be even better in monsoons.
How to reach – Cherrapunji has a railway station where trains from all over India arrive daily. The nearest airport is Shillong, which is 53 km from there. It is far away, and if you are from North-East India, you can also come by car; the roads are good.
Munnar
A sight of tea and spice gardens with water droplets falling from the leaves and branches, Munnar in August is nothing less than a nature lover's paradise. A sheet of mist surrounds the high mountains, and the rain makes everything new. If you are looking for some quiet time amid the hills, Munnar in the south is the perfect place. Since there is no peak tourist season here in August, you can enjoy the low season prices without the crowds!
How To Reach – The nearest railway station to Munnar is Aluva which is 110 km from there. It is far away. The nearest airport is in Cochin, which is 110 km from there. It is far away, and if you are from the south, you can also come by car; the roads are good.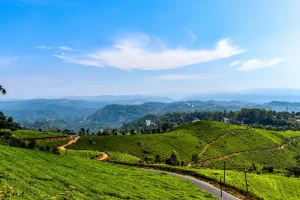 Orchha
One of the best places to visit in India in the monsoon, this city was established in 1501 by King Rudra Pratap. Surrounded by hills, Orchha is situated on the Betwa River and infused with custard apples' sweet scent. There are massive temples and forts on this undulating land.
How to reach – The nearest railway station to Orchha is at Jhansi, which is 18 km from there. The nearest airport is far away at Gwalior, which is 123 km from there. It is far away, and if you are coming from Central India, you can also come by car; the roads are good.
No matter where you live in India, it would help if you visited any of these five places with your family. Stay away from home in the monsoon; enjoy this beautiful world. Get all the travel-related details on our website.
The Different Aspects of Tourism In India Tourist Visa
Indian Tourism has been in the spotlight for some years now. It is India's most significant service industry and contributes a decent part to the country's GDP. It is possible because different aspects of tourism are present in India, and the tourism experience is completely multifaceted. If you want to experience incredible India yourself, then go ahead and arrange for an India Visa. India Visa can be different, but if your objective is only touring the country, then India Tourist Visa should suffice. Placing for an India Tourist Visa is not a challenge as well. You need the documents you need for India Visa, and while disclosing the purpose of your visit, mention tourism as your object.
There are so many aspects of tourism in India that there can be challenging to jot down. India is a melting pot of cultures and religions. The geography is varied just as well. There are quaint hill stations, mighty mountains, dry expanses of desert, and sheer architectural masterpieces. If you like adventure tourism, visit the wildlife parks and sanctuaries like Jim Corbett National Park, Ranthambore, etc. If you have an India Visa and like hiking or mountaineering, nothing better suits you than the mighty Himalayas. The pristine beauty of the snow-white peaks or the orchid-laden foothills of the Himalayas is sure to mesmerize you.
India Tourist Visa is a must for you if you are a history enthusiast. India's rich cultural heritage and the heirlooms of the same, strewn across the country as architectural beauties, will take you back in time. You will want to see the token of love that has enthralled millions; the beautiful Taj Mahal is said to be poetry in white marble. Then there are the erotic temples of Khajuraho that are timeless in their beauty and appeal, which you can enjoy as an India Tourist Visa holder. Indian Museums are also stored houses of information and relics.
If you are planning to rejuvenate your mind and body through a tour, India Tourist Visa is also an answer to your prayers. Not only are there holistic approaches prevalent in curing your mind, but treasures like Yoga and Ayurveda can also work wonders for you. Different spas and resorts in Kerala are authentic retreats from the daily tension and stress. Besides that, the backwaters of Kerala are a special place to be because the visual delights will surpass anything you have seen.
Lastly, India is a shopper's paradise in the truest sense of the word. Mind-blowing handicrafts and artifacts are available at dirt-cheap prices that will force you to renew your Apply India Visa repeatedly. So, if you want a great holiday with your family, prepare to get an India Visa. If you have a valid passport, getting an India Tourist Visa won't be a problem.
You can apply India Visa  and we will provide the visa application form for you. Please fill in the India Documents Preparation Service form in the visa application package.