7 Best Places to Visit in December in India
Discover the Enchanting Destinations: Best Places to Visit in December in India
As winter is soon to arrive, it is time to get outside and take advantage of the chilly weather of December. When beautiful and cold places come together in December in india, a new breed of fetus named Whoopee emerges! These interesting places in india in December can turn your ordinary trip into the new adventure you've been looking for. We have the best places to visit in December in India to make the winter epic. One must take advantage of the opportunity to simultaneously take in the best vistas and exhilarating activities because these magnificent regions are well-recognized for many things.
It presents a great time to discover India's varied landscapes and take in its colourful 
culture as the winter season sets in. India has something to offer any traveller, whether looking for calm beaches, snow-capped mountains, or cultural celebrations. In this article, we'll show you some of the top locations to travel to in December and walk you through the sites you must see to create lifelong memories.
It is the finest month to travel within the country, whether you enjoy the beach or mountain destinations. The tropics have pleasant weather, even while mountains get snow. There is a short weekend in December, so anyone who wants to enjoy travelling should plan early. Here is a complete list of the best tourist places in India to visit in December if you want to know where to go:
1. Thajiwas Glacier, J&K
Explore this winter wonderland in search of glaciers as the first snowfall falls in Kashmir, especially in December. Sonamarg, the golden meadow, will experience subzero temperatures throughout this month. There are three winter sports you can try, and the most popular things that tourists mainly see are breathtaking skiing, snowboarding, building snowmen, and sledging. It is one of the most beautiful sights in the world to see Thajiwas Mountain surrounded by fields, conifer trees, and frozen lakes. Alternatively, a few waterfalls surrounding the Thajiwas Glacier can be explored on a short hike. We recommend visiting one of India's best places with stunning mountains in the background this holiday season.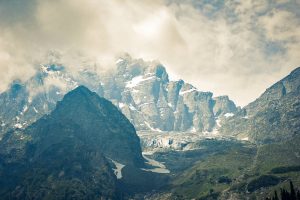 2. Dawki, Shillong
The most beautiful time to visit India's major tourist attractions is December when temperatures range from 12 to 20. Shillong is the only hill station in the nation that can be viewed from all directions. The Unmgot River in Dwaki has water that is so clean that a boat floating on it appears to be flying in space. Oranges that are in season and excellent can also be found at the border town beside the river. Shillong is one of the safest places to travel in December.
A sustainable tourist sector exists in the small Indian town of Dawki in Meghalaya. One of India's cleanest rivers flows through it. The area is surrounded by breathtaking natural features like waterfalls, lakes, woods, imposing pine-covered hills, and lush vegetation.
There are tweeting birds, flying butterflies, and coloured stones in the water of the Dawki River, which is beautifully clean. People travel from all over the world to this location to take in the sublime beauty of nature, making it one of the most popular tourist destinations on the planet.
Meghalaya boasts a diverse cultural heritage, including the tribes of the Khasi, Garo, and Jaintia, as well as stunning natural scenery. The river's water is transparent and crystal clear, giving the appearance of crystal glass on the surface, allowing visibility of the fish, snakes, and boats inside, and occasionally giving the impression that objects are floating on the water or in the air.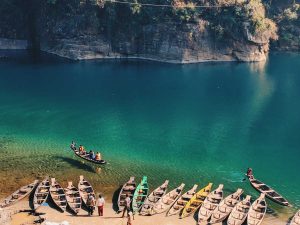 3. Jaisalmer, Rajasthan
Jaisalmer is regarded as one of the most significant tourist sites in Rajasthan as well as one of the most distinctive desert safari locations in the nation. The city provides a comfortable stay in the middle of the enormous, sprawling Thar desert, together with a number of adventurous activities that will leave you with lifelong memories. 
The city is also home to a bustling handicraft market where you can travel back in time and discover India's rich history.The Jaisalmer fort, which offers a variety of fun activities in the desert, the historic kuldhara village, exquisitely crafted jain temples, the surreal gadisar lake, the rustic Sam sand dunes, the artistic Tazia tower and Badal Palace, the intricately crafted Patwon ki Haveli, the well-known Bada Baghi, and many other attractions are among Rajasthan's most visited tourist destinations.
In Jaisalmer, there are lots of exciting and enjoyable desert adventures to be had. It is certain to be an amazing experience to go on a camel or jeep safari over the desert sands. You can engage in a variety of other activities in the desert camps in Jaisalmer. An enjoyable evening may be had at the campsite taking in traditional music and dance performances. Your tastes will also be treated to the greatest real Rajasthani cuisine at the campsite.
All year round, Jaisalmer experiences scorching weather. While the winter is mild from December to March, the summer months of April to July are known for their blazing temperatures.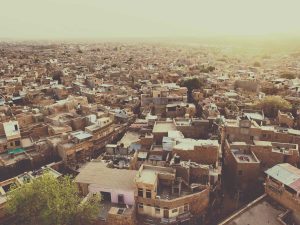 4. Kutch, Gujarat
With its huge stretch of white salt desert, Kutch is regarded as one of India's most beautiful and strange locales. Observing the white salt desert, whether during the day or at night, is a singular experience. You can take part in the Rann Festival, which takes place in Kutch in December, and experience a variety of adventurous activities like hot air ballooning. Additionally, you should visit the Siyot caverns and Dholavira, one of the oldest cities in the area.
One of India's largest districts, Kutch has one of the lowest densities of population. Additionally, Kutch lies close to the Pakistan-India border, and from the air, you can see some sections of Pakistan. The Flamingo Sanctuary, the Wild Ass Sanctuary, and handcrafted and embroidered products are among Kutch's most well-known attractions. Bhuj is a fantastic place for tourists to begin their journey to the Rann of Kutch. On your journey to Kutch, you can also go to the Mandvi beaches near Bhuj.
Get to know more about eVisa India and try to explore different types of visas, requirements and everything you should learn about it.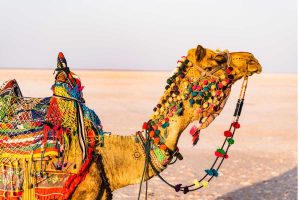 5. Dalhousie, Himachal Pradesh
One of the top places to go in December is the charming Indian town of Dalhousie. But why is it a top destination for travellers in India in December? The view, with its Deodar trees coated with snow, is breathtaking. When the ramp is opened to the frigid outside and a glimpse of the snow-capped mountains, this lovely winter retreat becomes a ramp. Additionally, all trekkers must attend the National Himalayan Winter Trekking Expedition Dalhousie in December.
The town is surrounded by diverse vegetation because of its varied altitude, featuring imposing groves of Pine, Deodar, Oak, and Flowering Rhododendrons. The town boasts some of the most exquisite churches in the area and is rich in colonial architecture. The forest pathways provide sweeping vistas of forested hills, waterfalls, springs, and rivers. Watching the Ravi River twists and turns is like seeing a silver snake emerge from the mountains. Additionally, Chamba Valley offers expansive vistas of the spectacular Dhauladhar Range and its snow-capped peaks, which cover the entire horizon. This serene resort has been enhanced with Tibetan culture, and giant boulders have been painted in low relief along the roadsides.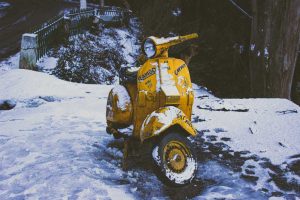 6. Tawang, Arunachal Pradesh
One of the least populated and most picturesque states in the nation is Tawang. Additionally, it's among the ideal periods to travel to the state. But the majority of people are unaware of it. This is hardly surprising given the state's distant location, some of Tawang's most underestimated locations, and the general lack of knowledge about the North-East states.
India's west coast is home to the charming town of Tawang. It is among the state's most picturesque locations. It is encircled by captivating hills, lovely monasteries, and quaint eateries. There are numerous locations close to Tawang.
You will be enthralled by Tawang's breathtaking vistas and alluring weather in this godforsaken region. It embodies everything charming about Arunachal. Tawang is the ideal location to enjoy the state's beautiful weather and its enormous mountains. There are various options for exploring at different seasons. Because of this, there is no 'ideal time' to visit Tawang. Some travellers, particularly families, like to travel to Tawang in the summer when the weather is ideal for engaging in typical tourist activities. Others like vacationing off-season for a variety of reasons, including fewer tourists, lower accommodation rates, or simply a different experience.
7. Auli, Uttarakhand
Particularly during the summer, the snow-capped summits of the Neelkant, Mana Parbat, and Nanda Devi provide stunning panoramic views of the highlands. Want to pick up some skiing skills in a well-known ski area in December? Therefore, Auli must be on your list of places to travel to in December. Start learning about this exhilarating adventure sport right away. You must visit the February National Skiing Championship in Auli if skiing is your thing.
India entices tourists with its varied landscapes, extensive history, and alluring festivals throughout December destinations in India. The places described in this blog offer the ideal holiday, whether you enjoy seaside relaxation, cultural celebrations, or snow-capped mountains. In December, pack your bags and go to these beautiful locations for a unique experience.
From Joshimath, Auli is readily reached by road or road ropeways, and it provides expansive views of the magnificent Himalayan peaks of Nanda Devi, Kamet, and Dunagiri. The slopes of Auli often have a thick layer of snow around 3 meters deep from January to March. According to international standards, the 3 km length in Auli with a 500 m drop is one of the top skiing terrains in the world. Skiing at Auli raises skiers' adrenaline levels due to the majestic snow-covered mountains serving as the area's backdrop. Auli also hosts ski festivals, now featuring the National Championships run by the Winter Games Federation of India. Auli offers a variety of activities besides skiing, including rope lifts, cable cars, and outdoor pursuits like snowman-building and snowball fights.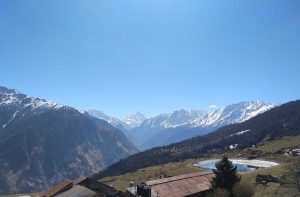 You can apply or submit your Online India Visa Application form for Travel, Business, or any other eVisa on our official website.