How to Apply for Indian Tourist Visa Online [Step by step]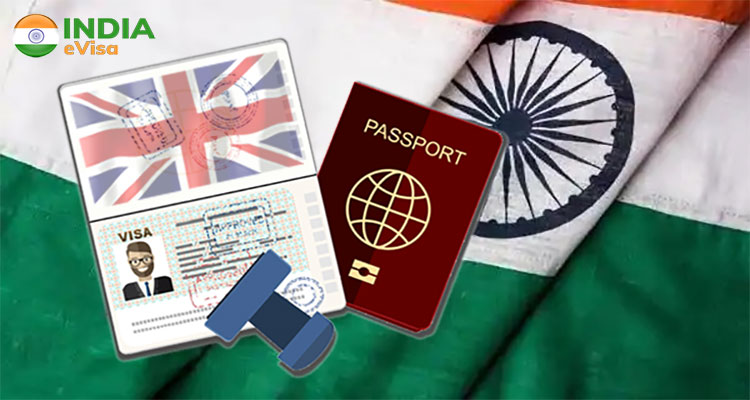 Visitors/Tourists staying in India for less than 3 days can get a Transit visa, but for more than that, a Tourist visa is highly required. The tenure of the Indian tourist visa depends upon the person's nationality.
Citizens of Japan, Canada, and the USA get tourist visas with a validity of 10 years. 5-year tourist visas are becoming increasingly available for travelers from most countries with biometric enrolment facilities. Otherwise, Visitor visas are usually issued for 3 months, 6 months, or 1 year. These are generally multiple-entry visas.
Note – Remember that a visa is valid from its issue date and not the date of entry in India.
Also, no matter how long your Visa is valid, you can only remain there for up to 180 days (six months) at a time. Moreover, some traveler visas only permit staying for 3 months. Also, keep in mind that although a 2-month break earlier applied between the visits to India on Visitor visas, it has been removed (for the residents of most countries).
Other types of visas provided for citizens from other countries to India: Employment visas, Business visas, Research visas, Intern visas, Student visas, Film visas, and Journalist visas.
---
---
What is the actual cost of Does Indian Tourist Visa?
The fees for tourist visas vary per country and according to the arrangement between respective governments. The current charge for US nationals is USD 160 for up to ten years. It is followed by an additional processing fee of $19.90. Additional incidental costs like the Biometric Enrolment fee are also included, although these aren't notable in amount. While comparing to the new discounted price of obtaining an e-Tourist visa – USD 80 for 5 years; there is no actual monetary benefit of getting a regular physical visa.
Some countries like Mongolia and Japan have special arrangements with India. It allows their nationals to pay fewer fees for a visa. Residents of Argentina, Mauritius, Micronesia, Tuvalu, Uruguay, Indonesia, Niue Island, Seychelles, Solomon Islands, Nauru, Myanmar, South Africa, Samoa, Papua New Guinea, Palau, Cook Islands, Fiji, Marshall Islands, Jamaica, Kiribati, Tonga, Vanuatu don't have to pay fees for a Tourist visa.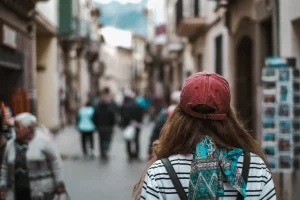 How to Apply for Indian Tourist Visa?
If you aren't applying for an online Visa, it is now likely to apply for a regular paper visa. The government of India has introduced a centralized and channelized online application procedure on how to fill and submit the form, then submit your passport manually and support the certificates in person to the applicable Indian embassy and consulate in your country.
Along with your fees and its application, for an Indian Visitor visa, you will require a passport that is valid for 6 months and has 2 blank pages at least, a recent color passport-sized photo (dimension 2-inch x 2 inches), along with the details of your itinerary plan. Copies of the flight tickets, as well as proof of residential address, is also needed. Your application form for a visa needs to have enough space for Indian conciliators, but the section usually is not necessary to be completed for Tourist visas. 
How much time is required to obtain a valid Indian Tourist Visa?
The processing time for an Indian Tourist visa for US citizens born there usually is 5-10 working days.
Permissions for Restricted/ Protected Areas in India 
Even if you've got a valid Tourist visa, some remote areas in India require foreign visitors to obtain a PAP (Protected Area Permit) to enter there. These regions are usually near the borders or have other associated security issues.
Some of these types of areas in India include Andaman and Nicobar Islands, Arunachal Pradesh, as well as some parts of northern Himachal Pradesh, Jammu and Kashmir, Ladakh, Uttarakhand, Sikkim, Rajasthan.
A visitor can apply for Protected Area Permit at the same time as he applies for his Tourist visa. Alternatively, getting before going to such a protected area is also possible.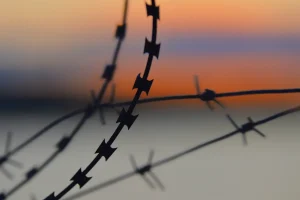 Easily apply for Indian Visa Online with a few Documents:
The government of India has been introducing unlimited changes in the visa regime for years to make the application process easy for foreign nationals. They aimed to promote the arrival of foreign tourists in this country for the sake of the economy. Among several amendments that have been introduced in immigration rules, there was one that allowed applicants to apply for the entry permit from the comfort of their home or office.
Now, they don't need to  go through the prolonged procedure of consulting immigration officials at the embassy. However, this privilege stands relevant only when the applicants are willing to stay for a short period. It is the Indian visa online facility that was brought up in 2014 and later divided into three major categories for medical, tourism, and business purposes.
Although the entire procedure was simple, some cases witnessed last-minute denials. According to various reports, it has been found that mistakes while filling out the application form led to those rejections. Thus, here is a step-by-step guide that applicants should follow when they undergo the Indian visa application procedure.
Details of everything that belongs to the applicants, such as their full name, email address, date of birth, nation of birth, religion, identification mark, and citizenship identity number, are to be provided in this section. Information akin to the educational qualification encompassing enrollment, graduation, higher secondary education, post-graduation, and professional certification must also be provided.
The applicants will be asked about the information pertinent to their passports. They will be asked about the expiration date of their passport and the place where it was issued. Apart from this, Pakistani citizens must also provide booklet numbers, tracking numbers, and other details in addition to the commonly asked information.
Everything should be disclosed here from the address of the place where the applicants are currently residing to their permanent address. If both addresses are the same, one can select the appropriate option accordingly. Applicants should note that their permanent residence should be in their home country; if it is not, they can also provide the address of their relatives who dwell there.
Here, applicants only have to provide the names of their fathers, mother, and spouse.
Professional/Occupational Details
Applicants should provide the details of their profession or occupation in the columns given in this section. They should inform the name of their organization and employer, job profile, and contact and address of the workplace. Alternatively, homeowners, minors, or students can provide the occupational details of their father or spouse.
Whatever an applicant expects from their permit regarding its validity, duration of stay, and type must be disclosed in this section. They should also inform about the number of entries, date of arrival and departure, and city of arrival, as expected on the upcoming trip.
Filling out an application is not a big deal if one follows the given guide properly, or a minor mistake can also result in denial at the last moment. Further, applicants can also approach an agency to help them apply for an Indian visa online, but they are advised to be cautious of the fraud in this industry.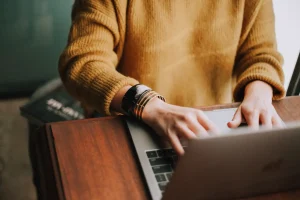 What Is The E-Visa To India?
The e-visa, or ETA or Electronic Visa, is an official document issued by the Immigration Department of the Ministry of the Interior of India. It allows entry for visitors/tourists to the country.
It is also called Electronic Travel Authorization (ETA), that is, Electronic Travel Authorization. E-Visa and ETA have the same meaning. It is an alternative to the paper visa.
It is a visa that must be applied for and obtained before traveling to India; that is, it is not a visa that is requested upon arrival at an airport in India. The significant benefits of the eVisa are –
You can quickly obtain it

electronically

from your home through the website enabled by the Immigration Office of the Ministry of the Interior of the Government of India. Therefore, it is not necessary to go to any Indian Consulate or visa center to complete the process.

The

required documentation needs to be more

. For example, for the

tourist visa

, it is enough to provide a digital photo and the first page of the scanned passport (the one with the image and personal data). It is optional to give an invitation, hotel reservation, plane ticket, or other documents that justify the purpose of your trip. Of course, once you have obtained the electronic Visa to enter India, it is highly recommended to have travel medical insurance.

It is

much cheaper than a traditional visa

, even free for citizens of some countries. I explain it below.
As for drawbacks, the e-Visa is not extendable, but this can be arranged by requesting an electronic visa for a more extended period than expected. The e-Tourist Visa can be for 30 days, 1 year, or 5 years.
Types of India eVisa
There are five high-level types of India eVisa Online (India Visa online application process)
For tourism reasons, the

electronic tourist visa

For commercial reasons, the e-commerce visa

For medical reasons, the

e-Medical Visa

For medical assistance reasons, the e-Medical Attendant Visa

For conference reasons, the e-Conference Visa
What e-visa categories are there?
e-Tourist Visa –

When the purpose of the visit is tourism. The vast majority of people apply for it. It can be requested for one month, year, or even 5 years.
The one-month e-Tourist Visa is a double entry; that is, you can visit India two times during the validity period of your Visa.

The one-year and five-year e-Tourist Visa allows several visits.
e-Business Visa with multiple entries –

When the object of the visit is business or commercial, an e-Business visa with numerous entries for a validity of 365 days is required.

e-Medical Visa with triple entry –

When the visit has been planned for medical treatment, an e-Medical visa with three times access is required.

e-Conference Visa with a single entry –

When the purpose of the visit is to attend a conference, an e-Conference Visa is required. The validity for this is of 30 days.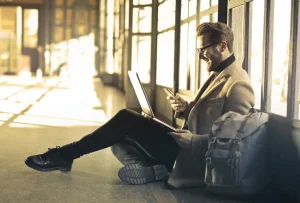 Massive Influx of Tourist due to e-Tourist Visa India Scheme

The land of snake charmers is what the world used to call India in the past. But now, people know it as a perfect blend of culture, traditions, and beauty. The country is historically rich, with exquisite monuments and temples full of extensive carvings. Breathtaking natural beauty is abundant, be it its majestic snow-capped mountains, pristine beaches, the calm desert close to the royal palaces, adventurous wildlife safaris, and astonishing waterfalls often surrounded by dense forests, deep valleys, and the Rocky Mountains. The land is so diverse that you cannot stop calling it Incredible India!

I have met many foreigners coming to India from various countries, and when I ask them how long they have been holidaying here, they would say months. It is something not to be surprised by because you can only capture India in your memories by investing a reasonable amount of time. The country will keep you captivated till the end.

There has been a considerable hike in the number of tourists visiting India since 2014, simply due to the e-tourist visa scheme. Now, the way you book your flights or hotels just by sitting in the comfort of your home can also happen with visas. An E-tourist visa was proposed to promote tourism since the government realized that India had become one of the favorite and most wanted destinations in South East Asia for tourists worldwide.

According to the Ministry of Foreign Affairs, tourism contributes approximately 7% to the country's GDP, but the ministry aims at increasing it substantially. Therefore, the e-visa scheme was designed to remove hassles and complications for foreign nationals entering India. This scheme has been an enormous success and significantly pushed the tourism sector.

The online visa facility was launched for 43 countries precisely for people coming for tourism, small business trips, medical treatments, or visiting family or friends for short durations. This facility is available to 9 major airports nationwide, including Delhi, Mumbai, Bengaluru, Chennai, Kochi, Goa, Hyderabad, Kolkata, and Thiruvananthapuram. Still, the government is set to significantly push the e-tourist visa scheme by extending it to 31 more countries and allowing foreign tourists to avail of the facility at 7 more airports by June 15, 2015. After June, foreign citizens from eligible countries can land with an e-tourist visa at different airports. These airports have been chosen on account of their nearness to significant tourist spots. Many foreign tourists also use these airports to enter the country.

Key Points Regarding e-Tourists Visa

The Indian e-Tourist Visa is generally issued for a single-entry visit with a validity of 30 days. This facility can only be extended or availed once within one year for the same traveler.

Applicants may apply at least 4 days and 30 days in advance for the

online India visa

from arrival.

Once the online visa application is approved, the applicant will receive an email authorizing the travel. The traveler must always carry a copy of this online authorization during their trip to India. On arrival in India, the visitor needs to show a copy of the e-tourist Visa to the immigration authorities. The biometric details of the passengers will be captured at the time of the Immigration procedure, and then their passports will be stamped for entry.

Applicants must have a return ticket and enough money to spend during their stay in India.

Applicants should have six months valid passport at the time of travel, and a digital photograph

.

Applicants need to upload the required documents along with the filled online form. All your queries will be answered once briefly gone through the site mentioned above.

There are two types of permits.

One is the Tourist Inner Line Permit – its duration is for a short time. It is issued for a week.

Job Inner Line Permit – Its term is more extended. One-year Inner Line Permit is issued.

An inner Line Permit is required to go to any part of these three states of India Arunachal Pradesh, Nagaland, and Mizoram. The same is true in the Union Territory of Ladakh. An inner Line Permit is required to go to the Leh district. Apart from this, an inner line permit is also needed for Lakshadweep to visit some areas of the border of Rajasthan, Uttarakhand, and Himachal Pradesh states adjoining the international border. An inner Line Permit is also required to see some areas of East Sikkim.

How and where is ILP formed?

To get these documents for travel to restricted areas, you need 10-20 passport-size photographs and a photocopy of any government ID. Take the photo with white background only. Otherwise, it would help if you kept a small gum box to paste the image on the pen and the form. Often these things become unwanted problems; note that your PAN card needs to be validated in the government identity card. At the same time, by taking 10 or more photos, you can make a new ILP from one state to another or from one district to another because a new ILP is required in many places.

Currently, the Inner Line Permit only applies in some of Northeast India's states. However, voices have been raised supporting its demand in the northeastern states.

The Sixth Schedule includes the states of Assam, Meghalaya, Tripura, and Mizoram in Northeast India, which have autonomous district councils as per the constitution, which ensure the protection of the rights of the local tribals.

Apart from this, regional councils have also been mentioned in the Sixth Schedule. All these are aimed at maintaining the local tribals' social, linguistic, and cultural identity.

It means that Hindus, Sikhs, Buddhists, Parsis, Jains, and Christians, i.e., non-Muslim refugees who came from Afghanistan, Pakistan, and Bangladesh, even after acquiring Indian citizenship, in Assam, Meghalaya, Tripura, and Mizoram, in any way, will not be able to acquire land or business rights.